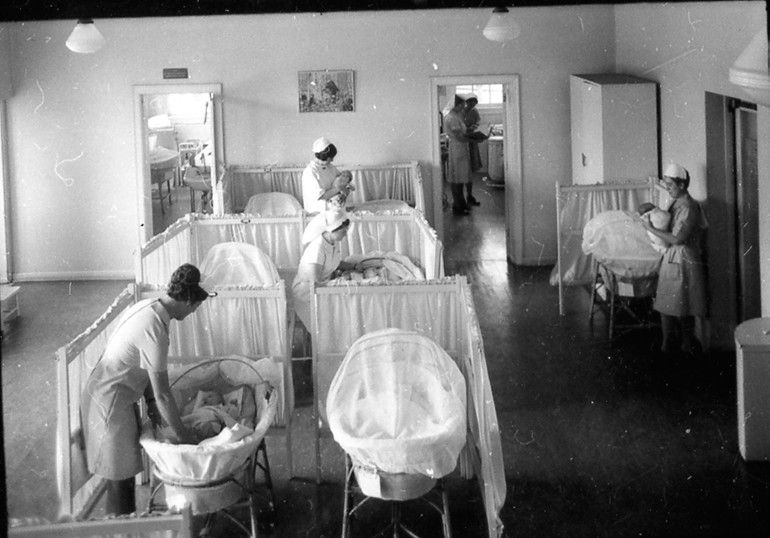 The way we were!
During this period the Society opened another training hospital in Greycliffe House, Vaucluse, which Council Member, Dr Morris, was largely instrumental in securing.
In 1934, a proposal was submitted to the Director-General of Public Health for the Society to take over the administration of the Lady Edeline Hospital for Babies in Vaucluse (known as Greycliffe House) overlooking Neilsen Park. On November 26, 1934 the hospital officially became a Tresillian Mothercraft Home.
At the opening by Lady Street, President, Mr W. G. Layton, proclaimed that "Immigration is talked about at every street corner. The best answer to this problem is our own babies." Hundreds of men and women attended the opening that also celebrated the Society's sixteenth Annual General Meeting.
At that time Tresillian existed to serve the baby in all matters relating to nutrition and normal care. For example, a mother with a newborn baby would be admitted to a Tresillian Home straight from hospital for help with the establishment of breastfeeding and general care of the baby such as bathing, settling and feeding.
Mothers had time to recuperate at Tresillian and could stay for up to two weeks.