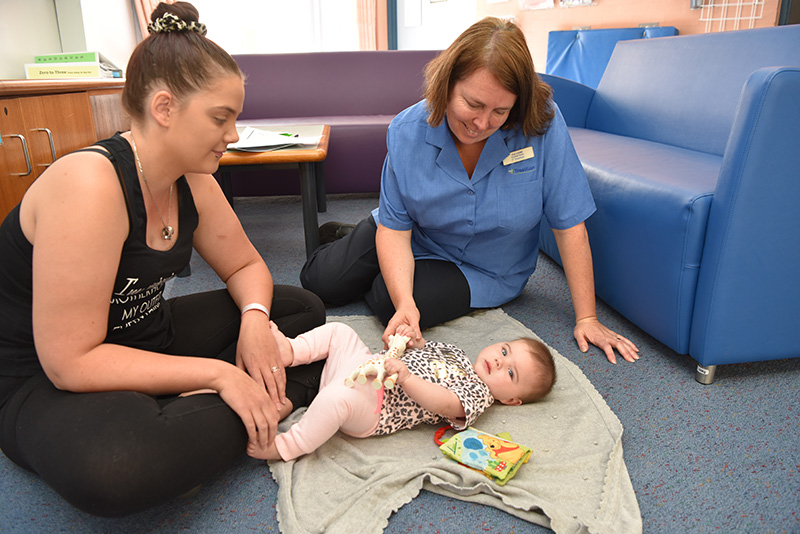 Tresillian Today!
Today Tresillian is Australia's largest Early Parenting Service with 14 Family Care Centres across New South Wales, Victoria and the ACT along with a Tresillian 2U Mobile Early Parenting Van operating on the Mid North Coast of NSW.
Programs include Day Services, where families visit a Tresillian Centre for a morning/afternoon or receive a visit from a Tresillian Nurse at home.  These services are located in Sydney at Canterbury, Wollstonecraft and Nepean and in rural areas, at Albury Wodonga, Broken Hill, Dubbo, Coffs Harbour, Taree, Queanbeyan, Lismore and Wagga Wagga.
Tresillian also has five inpatient Residential Units for families with more complex parenting issues. Families can live in for 4-nights/5-days at one of these Units located in Sydney at Willoughby, Canterbury, Nepean and Macksville (opening in late 2020). On 1st July 2019 Tresillian was also appointed Service Provider of the Tresillian QEII Family Centre, in Curtin, ACT in partnership with ACT Health. The QEII has a 13-bed Residential Unit servicing the ACT community and surrounding areas.
SleepWellBaby App
In April 2020 in what was a big win for new parents, came the announcement by The Hon. Bronnie Taylor, NSW Minister for Mental Health, Regional Youth and Women, to fund free access to the SleepWellBaby App for NSW parents with a baby aged up to 12 months, during the COVID-19 period. SleepWellBaby is an app-based digital program developed in consultation with Tresillian, delivering instant access to trusted evidence- based parenting education, advice and tools on concerns such as baby sleep and settling, feeding and parental mental health. The App was launched in late April by Minister Taylor as part of a broader mental health package. It received significant media coverage and to date. Close to 20,000 parents have downloaded the App so far. To access visit www.tresillian.org.au or the App Store.
Tresillian Parent's Help Line
The Tresillian Parent's Help Line opens from 7am to 11pm Monday to Sunday, 1300 272 736. This free service offers parenting advice and support from a Tresillian Nurse for those with young children.
Tresillian Website
tresillian.org.au offers a range of information and resources for parents including links to educational YouTube videos and Tresillian's Social Media pages.  A referral pathway for health professionals is also located on the Tresillian website.
Parenting Programs
Parenting programs are regularly facilitated by nurses, social workers and psychologists at all Tresillian Family Care Centres.
Counselling services 
Counselling services for families are available at all Tresillian Centres.
Tresillian's Education Professional Practice and Innovation Centre
• supports Tresillian staff and external health professionals develop their clinical skills using practice development approaches.
• works in partnership with the University of Technology, Sydney (UTS) to deliver the Graduate Certificate program in Child and Family Health Nursing.
• develops parenting education and child and family health professional resources, and undertakes regular research projects.